Strengthen Your Immune System!
With the change of seasons and temperature, our body is exposed to various kinds of diseases. In winter, it is a cold and flu, and in summer it can be seasonal allergy to pollen. There are many tips on how to strengthen your health, but each one has its own recipe. Let's look at the most common ways to be in good health at any time of the year.
The start of a new season may lead to changes in your schedules. Great congestion, stress, poor nutrition and lack of proper rest lead to the development of diseases. As a result, your immune system weakens and becomes more susceptible to viruses.
It is very important to relax every day and find new ways for this. For example, meditate or read before bedtime. Even a short rest will help you relax and unwind. An active lifestyle helps to remove pathogenic bacteria through respiration and strengthens white blood cells that fight infections. In addition, this active lifestyle will help you keep stress under control. At first, it can be difficult to fit regular exercise into your busy schedule. In such cases, you can start with small and short loads, for example, take a walk in the afternoon or practise yoga at the end of the day.
Smile is the easiest and most effective way to relieve stress, which also helps to make the immune system stronger. It helps release neurons that help us fight disease. Also when you sing, not only the vocal cords and lungs are activated, but also the spleen, which helps to increase the concentration of antibodies in the blood and strengthen the immune system.
Eating is also an energy source that will help you maintain a high rhythm of life and at the same time feel good. Here are some immunity boosting products: fruits and vegetables are rich in vitamins C, A and folic acid, which help strengthen immunity. Try to buy local products, as products that are picked and consumed fresh tend to contain more nutrients. Fish and eggs are rich in vitamin D, which activates the immune system when microbes invade. Nuts and seeds contain vitamin E, which also helps fight infection. Drink as much liquid as possible, especially green tea. Deficiency of nutrients in the body affects your immunity. Therefore, you need to take special nutritional or multivitamin supplements to strengthen your immunity.
Try to sleep at least 7 hours. Even if you sleep less than this in just a couple of days, you can weaken your immunity and become more susceptible to various kinds of diseases. If you regularly miss bedtime and go to bed late, try setting a reminder on your alarm clock that will remind you to go to bed on time. Deep sleep is the key to good health with help of which the cells in the body regenerate. Healthy sleep will strengthen your immunity and make it resistant to viruses.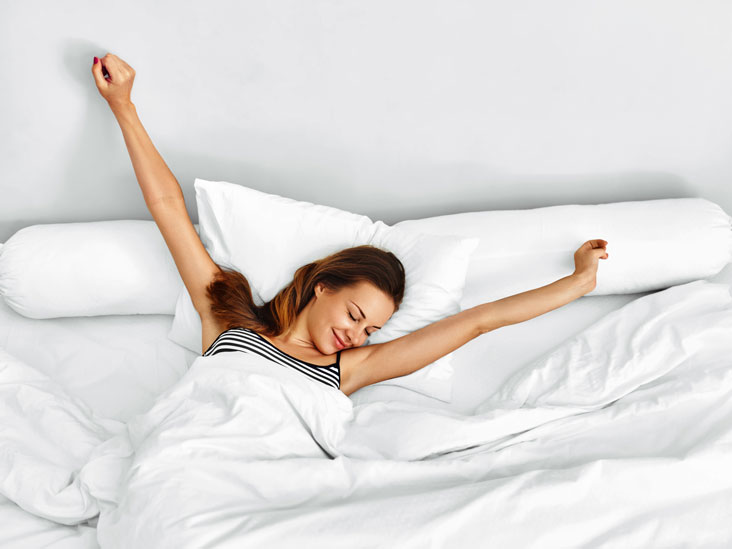 If you have any complaints about your immune system, go to a therapist who will either independently develop an action plan or send you to an immunologist. Sometimes the problem is solved by the implementation of obvious recommendations on lifestyle changes. There is good reason to believe that physical activity, normal sleep and balanced diet are the few things that support the immune system and that we can control. But you are not able to determine on your own, you only need to change your lifestyle or undergo serious treatment. Therefore, again, it makes sense to go to a doctor if you are uneasy about the frequency of your diseases.